You can view last week's tutorial
week 1 of 52 weeks of editing by clicking here
. I am really excited about sharing today's tutorial!! It turned out a little longer than I thought it would so I'll save cropping with rounded corners and creating new layers for later - today I want to show you some cool things you can do with
actions
in elements.
First of all I'll let you know - installing actions in elements is a pain. There is no way to get around it. There is an excellent tutorial by
my friend Amanda at Everyday Elements
which pretty much lets you know everything you need to know.
I'm going to do a mini-version here and share a couple little pointers that I've discovered. You'll want to refer to Amanda's tutorial if this is confusing.
There are actually
two
places where you can install and run actions in Elements.
One is here:
The path is Program Data (which will only show up if your hidden files are turned on/displayed) > Adobe > Photoshop Elements > [whatever version of Elements you are running] > Locale > en_US > Workflow Panels > Actions
This will cause your actions to show up here:
To get to this pane you need to make sure you're in the "Effect" (orange tab) then you need to be in "Guided" mode and then (you can see it highlighted in the list of options there to the right) click on "Action Player" once you've clicked on "Action Player" this is what it looks like:
Some actions you might buy/download
must
be installed here. For example - the excellent set of FREE actions from
Willette
need to be run from here. The action set from
Nodding Violet
and also the set from
Mandi's Actions
are just a couple examples of actions sets that I have that need to be installed and run here. Those action sets are one file with several actions. If you don't install it here it runs as just one action.
There is another place where you can install actions and that is here:
The path for this is Program Data > Adobe> Photoshop Elements> [version] > Photo Creations > Photo Effects
This is where the actions you install will appear: here in the " Effect > Full" area
The actions that are displaying are the free ones from the
Pioneer Woman
you can also get
excellent
actions for Elements from
Paint the Moon
(totally worth the price -
try a couple for free here
) and
My 4 Hens
(you can see
her current freebies here
)
If they don't display properly you'll need to close Photoshop Elements, delete the thumbnail database (click up a couple layers in the file folders and you'll see it) and re-start.
Moving on...
I'm going to show you how I run
FREE Autumn Action set from Willette
In the Action Player choose the action set you want to run and then pick your action from the drop-down menu and click play action.
If you don't like the look of your action you can click "Revert" there on the lower right.
Pick a different action. If you like it but want to tweak it press "ctrl+z" (which will undo the flattening step within the action)
and then click over to "Full" (from the Guided tab you're currently in) and you'll see the layers of the action (if you don't press ctrl+z then your image will be flattened and you won't be able to edit it) . You can reduce the Opacity of the layer from here.
Here is another action I ran: it has more layers. I reduced the opacity of these layers: here is what it looks like at 100%
Here is what it looks like at 66%
Here is another way to revert to your original Edit> Revert.
You can also run actions from the Effects pane and edit the layers from there.
Okay - so leave your questions and I'll break it down a little further if that would be helpful.
Pin It
Every week I'll include a task to practice and an image to practice it on, if you'd like, as well as a link-up to show your work!
This week:
If you'd like to practice you can use
this image
. Add an effect to it, reduce the opacity of the layers within the effect, post it on your blog and link up here! If you apply any other edits be sure to mention them in your post :)
Grab a button below for your post and link up anytime before next Saturday! Next week I'll show you how to create, group and re-order layers.
Let me know
if there is anything else you've been wanting to learn!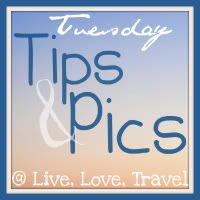 I'm linking up here