The template is from
The CoffeeShop
and the font is called
CK Becky
You can read my tutorial on
how I create my 365 collage
in Adobe Photoshop Elements.
37/365 Monday - my Beth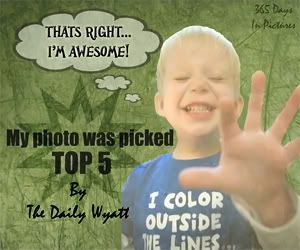 38/365 Tuesday - kiddos with fevers
39/365 Wednesday - sick days
40/365 Thursday - craving something sweet
41/365 Friday -stuffed french toast with cream cheese, strawberries and bananas - best lunch ever!
French toast I made for my Little Man :)
Linking up with:
If you are doing a 365 project I highly encourage you to participate in
Audrey@The Daily Wyatt's Flickr group :)
It's a really nice small group and Audrey picks her favorites every week.