Week 1 of my 365 project is in the bag. I'm really enjoying it so far and sharing it with y'all. Your encouragement is so motivating!
How cool is this: Friday's shot was chosen for a Top 5 on The Daily Wyatt!! Thanks so much Audrey! :)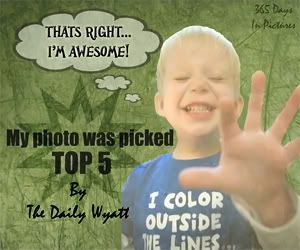 Linking up with: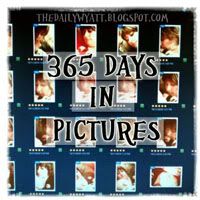 If you are hosting a 365 link-up do please leave a link in the comments!!
UPDATE:
I re-loaded this week's photos collage using
CoffeShop's Rounded Corners Storyboard Set
which you can download for free. I downloaded these a couple months ago but finally figured out how to use them today!! The font I used is also a freebie called
"CK Becky"
.(Thank you
Cara
!)